Hello beautiful, I'm Rachel!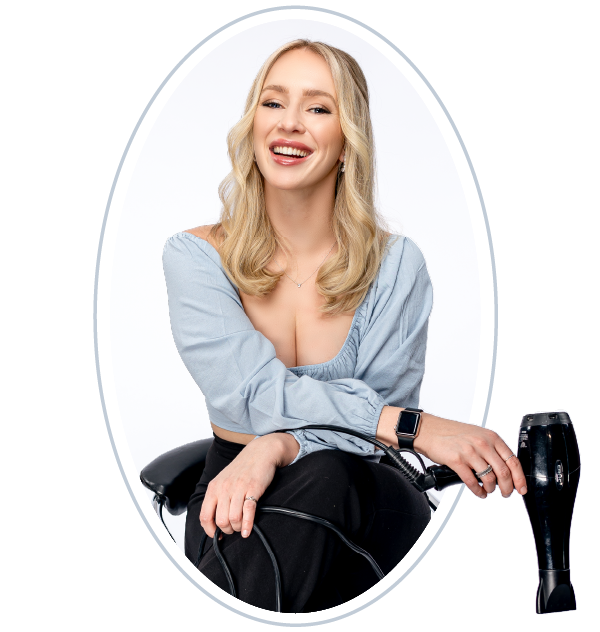 Bridal Hair Specialist & Hair Educator
(and the answer to all your high end wedding hair needs!)
My philosophy is simple: to create a seamless, memorable experience for brides, who seek a stylist to go above and beyond for their wedding day. My goal for you is to enjoy every step of your hair booking process from the moment you inquire to your debut down the aisle.
When it comes to your wedding day, nothing can be overlooked, no matter how small. I pride myself in my eye for detail, and I know that it's the little things that can make ALL the difference. I am always excited to be a part of a bride's special day, and I NEVER take it for granted!
Primarily, I focus on wedding hair styling but I have recently had an influx stylists inquire all around North America to educate them on my signature waves, updos and smooth styles, which is how my Style Pro courses came to life! You can also find me on local TV and Movie sets with IATSE 212 on shows like The Last of Us or even Heartland!
I have over 8 years of experience in providing wedding hair services and I absolutely love sharing my expertise with brides and other stylists. So whether I'm there on your big day or you want to learn my signature styles, it would be my honour to serve you!